MyAudioStream HD Lite audio player for iPad
has been reviewed.
New UPnP and DLNA audio player and streamer on iPad. Share with and playback music of any format:
FLAC, MP3, AIF, WAV, AAC among others. Exchange your music among different gadgets, including your HD TV, wireless speakers, PS3, Xbox360, and other DLNA and UPnP devices.
Visit
Apppicker
for
MyAudioStream HD Lite app review: a media player for streaming all your music across all your devices
Try MyAudioStream HD Lite for free to share music between devices easier than it's ever been before.
Available on
App Store
for iPad users
Lite HD version
! The paid
Pro HD version
with all the functions to upgrade!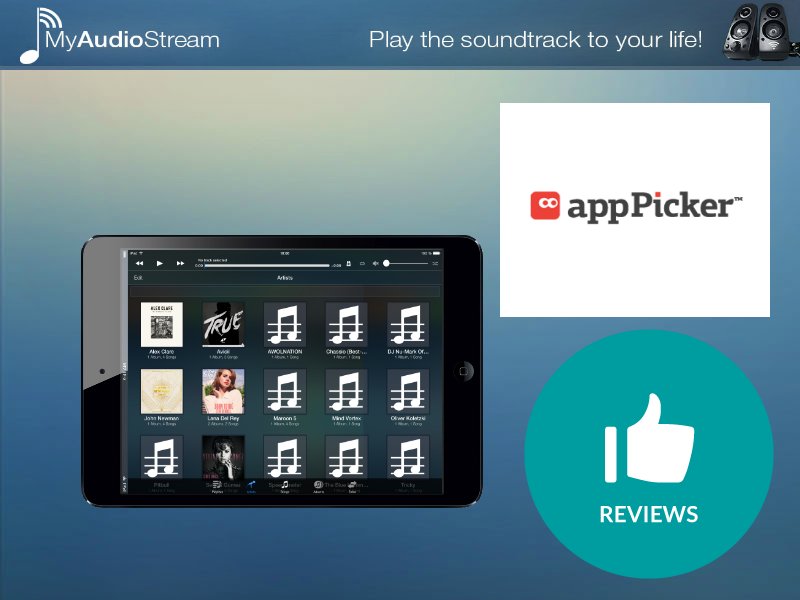 Connect All Your Music in One Place!