MyAudioStream, streaming audio player
for iOS fans was fully updated!
Embrace the world of music from jazz, pop, techno, punk rock and other genres with Arkuda's top range Media Network solution – MyAudioStream! Take advantage of your existing technology to control, stream and enjoy your music.
Compatible with PC, NAS, UPnP/DLNA servers as well as popular interfaces such as Windows Media Player
and desktop iTunes you can output your music various media players such asXbox360, PS3, DLNA renders,
Hi-Fi receivers and Smart TVs. Supports the most common digital music formats such as mp3, acc and FLAC
Visit
MyAudioStream
main website to find FAQs, User Guide and more! iPhone versions available on
Apple Store
, try
Lite
and
Pro
.
Check
Lite HD version
for free! The paid
Pro HD version
with all the functions is also available!
Enjoy music, enjoy life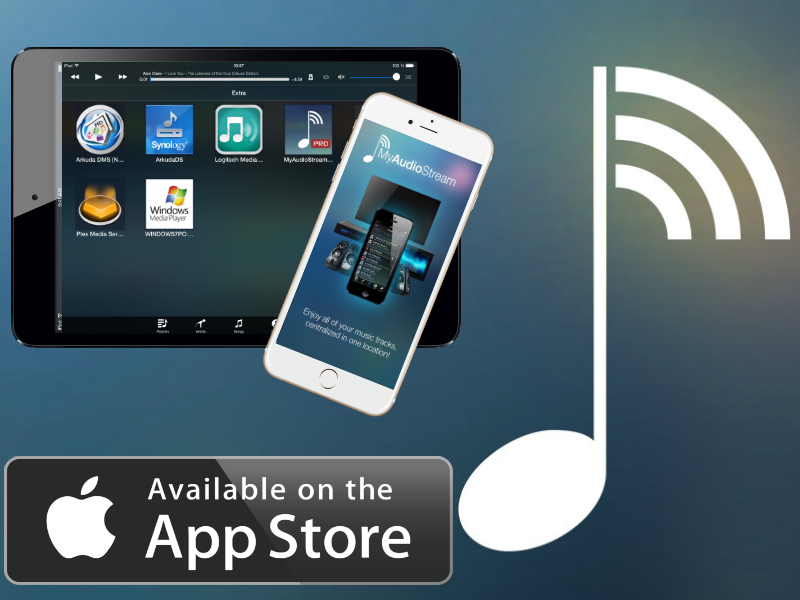 Posted in
News
|
Tagged

aac, App Store, audio, devices, DLNA, FLAC, iOS, iPad, iPhone, iPod touch, iTunes, media, mp3, music, nas, pc, playback, player, playlist, servers, share, songs, stream, streamer, streaming, update, UPnP
ArkMC UPnP media streaming center
for Android is among the Top 10 apps!
With ArkMC, you have different ways to share media files wirelessly: – playback movies, videos, music clips
– stream music of various formats
– beam photos, favorite pictures and more!
TopApps.net
has chosen ArkMC, as one of the 10 Top Android apps for Media Center. Both versions available on
Google Play
, try
Lite
and
Pro
.
Sharing makes life Beautiful!