Arkuda Digital offers complete Turn-key Media Network Solution for all your mobile-data needs.
We propose a wireless multimedia software application for iOS (iPhone, iPad, iPod Touch) and Android (smartphones and tablets) devices. It allows users to easily find, stream, share, control remotely, wirelessly and enjoy personal multimedia content such as photos, music, and videos on any DLNA/UPnP/Samsung Link compliant devices connected to their Wi-Fi or home local network. Live audio and video streams such as YouTube can also be played from smartphones to HD TV, MAC, PC, Samsung Link TV, Xbox360/One, PS3 and PS4, or networked music, video systems, other DLNA/UPnP/Samsung Link compliant devices.
The user interface is straightforward and intuitive with the impressive performance that offers complete control of your media files within your Wi-Fi/Ethernet home network.
We have market-proven apps – ArkMC, MCPlayer, MyAudioStream with 2M+ installs and 500K+ active users, built on top on Arkuda Mobile Turn-key Solution.
Share TV channels to different home multimedia screens or devices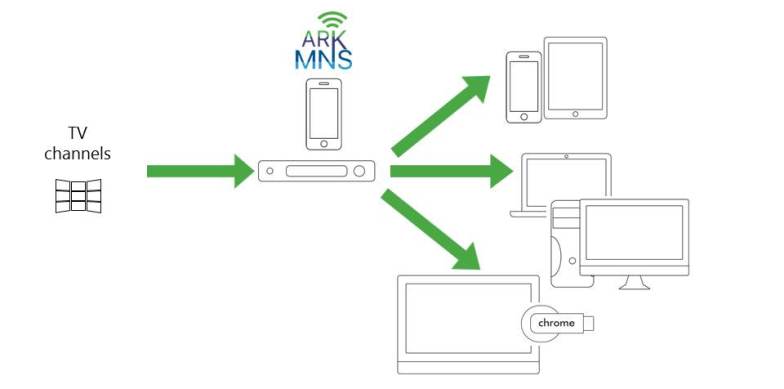 Stream photo, video, audio files from any source to any home device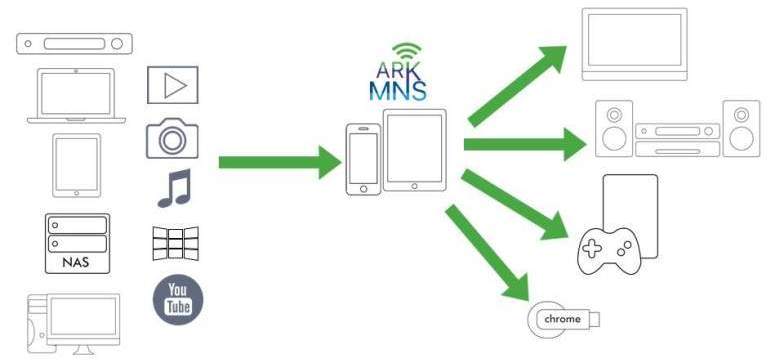 Remote user interface

The remote user interface provides the same functionality as a remote control – you can change channel, change volume, mute, pause etc. But the remote user interface can also provide a keyboard for inputting text, additional settings and information.
Benefits
Arkuda Digital propose
Media Network Solutions
for developing products that allow the management, control and playback of multimedia content on digital electronic devices. It is precisely engineered to meet the demands of software applications producers, and developers of embedded software for networked devices.
We can offer an efficient development of a complete new solution from scratch, using our innovative architecture and the latest developments in technology.
Contact Us
to know more about Arkuda Mobile Turn-key Solution.
Features
Makes itself available for discovery and control in a home network
Share/stream/beam media files between UPnP/DLNA/Samsung Link compatible devices
DLNA/UPnP/Samsung Link devices integration
Supports Chromecast
Adaptive streaming support
Handles commands from remote UPnP/DLNA/Samsung Link compliant devices such as "pause", "seek", "change volume" etc.
Works as digital media server, controller, player, renderer
Reports "track duration", "current position" etc. from and to remote devices
Windows Media Player "Play-to" support
Encodes most media formats
Supports Multiple Playback
Optional Dolby Digital Plus Surround Sound for Digital Entertainment
Multitasking
Youtube support – have your favorite YouTube menu in your hands with HD quality