Share, stream and play media content irrespective of whether it's stored in the car or at home.
Arkuda Car Streaming Solutions gives you total freedom and unlimited access to all your media files and provides the user with safe and effective operation and control of the media network inside the car.
In-vehicle solutions has an automotive user interface and enables media sharing between devices inside the car, home infotainment systems, and the in-car system.
In-vehicle media network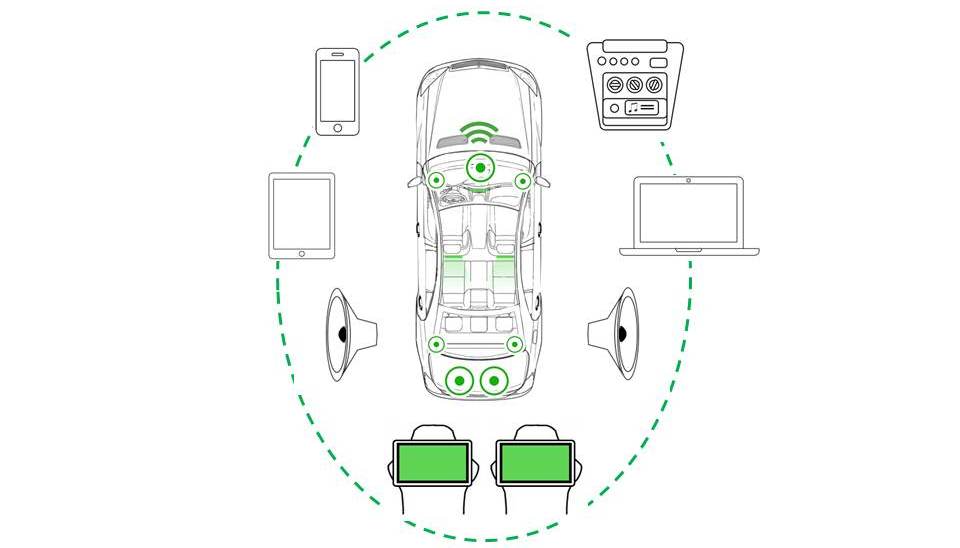 Stream from passenger devices to car infotainment systems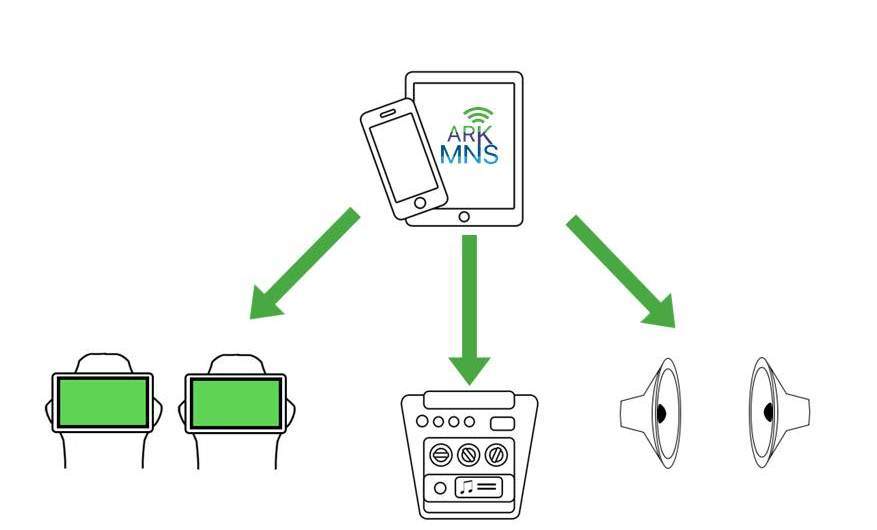 Different zones of in-vehicle streaming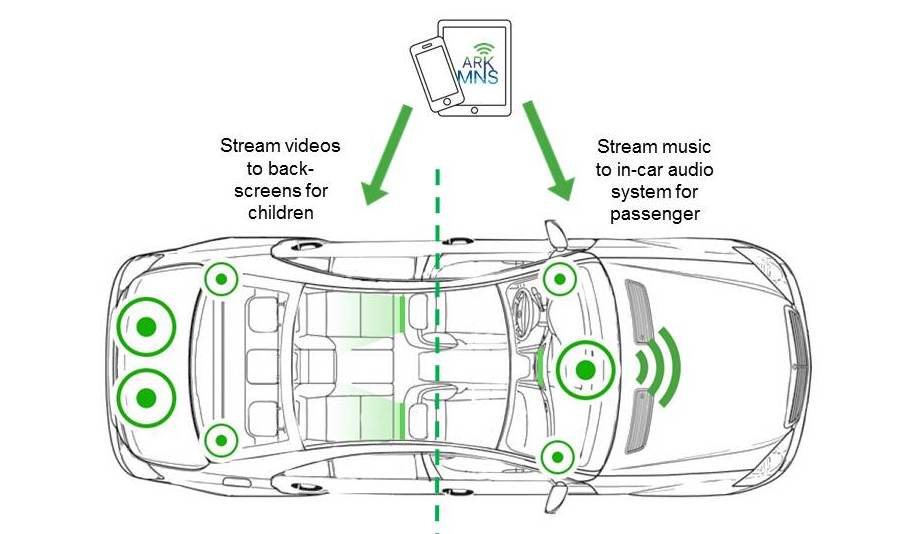 Personal and worldwide content shared to in-car devices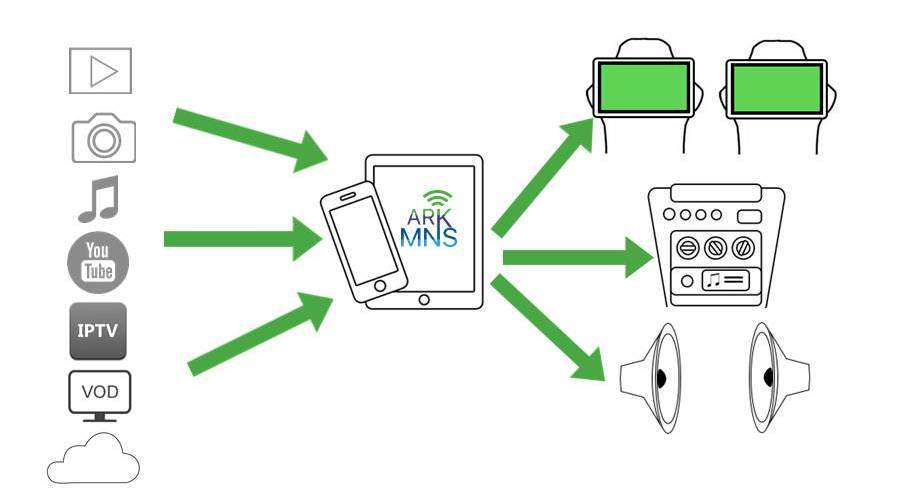 Benefits
Arkuda
Media Network Solution
bridge the gap between driver, passengers, car and network – build applications for multi-device media sharing for in-vehicle and in-home networks.
Developed IOS and Android mobile solutions could:
Discover, select, control any media file stored on any UPnP/DLNA/Samsung Link compatible devices
Stream media to in-car media system
Perform multiple streams of video and audio inside the car
Control of in-vehicle application use
We can offer development services & project management for audio, video in-car systems beyond the core media network apps.
Arkuda re-developed 98 % of the necessary software as a custom made software package, where the integration layer sitting on top of the engine offers an efficient and reliable tool for porting to any platform.
We have market proven media streaming apps – ArkMC, MCPlayer, MyAudioStream with 2M+ installs and 500K+ active users, built on top on Arkuda Media Network Solution.
Contact Arkuda Digital
to discuss how we can port our existing car streaming solution to your products and deliver a compelling consumer experience!
Features
Play music on your car's infotainment, audio system from smartphone
Play video, movies, clips from tablet and smartphone to your vehicle's dashboard screen or backscreens
Play audio, video and photos/images from vehicle's entertainment system to tablet or smartphone
Wide array of supported devices – hard drive storage devices, USB flash drives and wireless hard drive storages, NAS, audio sets, volume boosters, sound boosters, audio car systems, stereos, speakers, amplifiers, car video systems, rare-seat screens, in-car backscreens, vehicle's infotainment systems, …
Mobile solutions for both Android and iOS
Support Dolby Digital Plus Surround Sound
Varying entertainment streaming and playback to car TV, audio systems, wireless speakers, backscreens and more
Allows users to access the media stored on their iPod touch, iPad and iPhone with vehicle's in-car access
Concurrent streaming – multiple streams of video and audio
Automotive driver and passenger car media control
Available for download:

Car Streaming solution presentation 2016