MyAudioStream is a music streaming application and wireless audio player for iOS and Android.
MyAudioStream is a streaming application and wireless audio player, which combines Arkuda's media network technology with a cool user interface designed for finding and playing songs and albums by your favorite artists. MyAudioStream makes it simple to play your favorite songs from your PC, or NAS drive or other UPnP/DLNA/Samsung Link network servers, as well as other platforms such as iTunes and Windows Media Player. With MyAudioStream, you can listen to your favorite music on a wide array of different devices.
Features of the Application
An intuitive, user-friendly interface, with an easy-to-navigate menu for convenient and easy discovery, selection and playback of songs
Works with a range of different devices, streaming music to iPad/iPhone, smartphone, wireless networked speakers, televisions, PS3, PS4, Xbox360, Xbox One, PC, tablet, Hi-Fi AV receivers and beyond
Stream media files simultaneously to different renderers
Uses Wi-Fi connection to detect songs from a number of different devices, like Mac, laptop, PC, Media Box, NAS systems and other network-attached servers
Wide range of different music formats, including MP3, AIF, WAV, MPEG4 and FLAC, among others
Download media onto device to listen anywhere
Users can access all playback controls, including volume, play, pause, stop, scroll, repeat, skip forward/backward and shuffle
Create playlists with music files stored on any device in your network!
Runs in the background for easy, non-intrusive operation.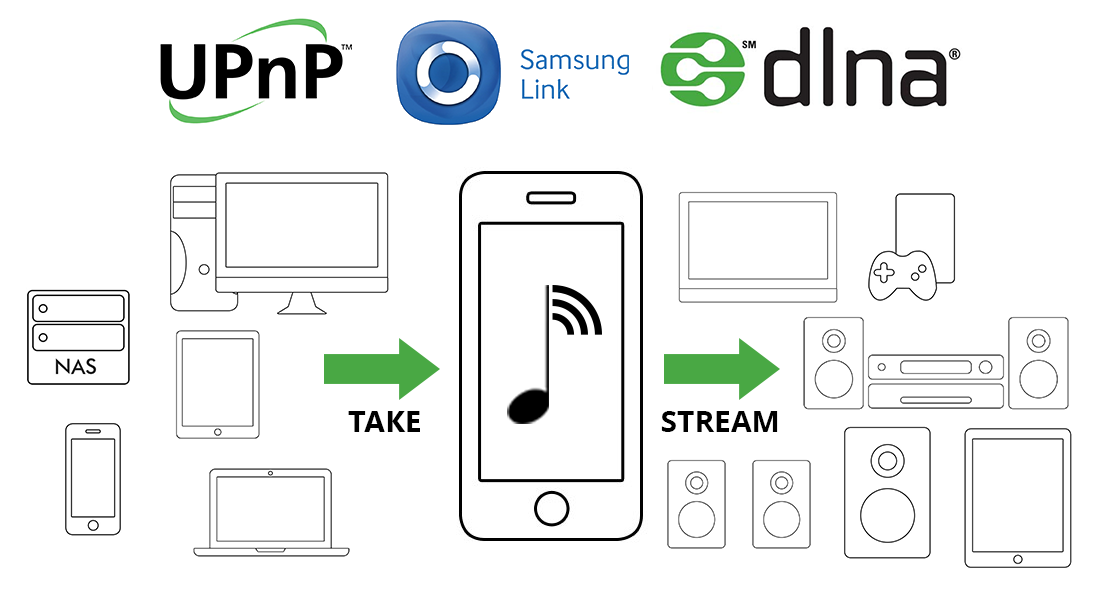 Available for download:

OneSheetMyAudioStream2016